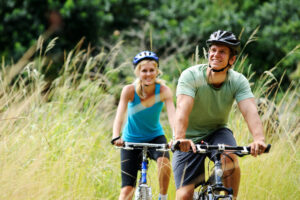 We fix problems other providers miss or can't resolve.
If you are looking at this page right now, you are on the fast track to living a pain free lifestyle. We are a 100% results-based clinic. Our training allows us to accurately diagnose and fix complex, difficult injuries and pain. No gimmicks. Just results.
If you are experiencing pain or tightness during work, sports, exercise, or your daily routine, you likely have adhesion. Pain anywhere in the body can be caused by adhesion in muscles and around the nerves. Adhesion, also known as scar tissue, is arguably the most common, most under-diagnosed, and most fixable condition in the body.
Adhesion acts like glue in your muscles, tendons, fascia, ligaments, and even around your nerves. This will make you less flexible, weaker, and cause pain and injuries. Adhesion surrounding the nerves can cause numbness, tingling, aching, tension, and weakness. This is what is commonly referred to as a nerve entrapment, and it can happen in an estimated 156 locations throughout the body. Over time, adhesion can lead to degeneration/arthritis, disc problems, and cartilage damage. The conditions listed below are most commonly associated with adhesion.
Neck Pain and Headaches
Carpal Tunnel
Shoulder Pain
Repetitive Muscle Strains & Overuse Injuries
Sciatica
Golfer's/Tennis Elbow
Back Pain
Plantar Fasciitis
Hip Pain
Knee Pain
Ankle and Achilles Pain
If you have been to chiropractors, physical therapists, other manual therapists, and/or medical doctors and your issue still is not resolved, contact Apollo Soft Tissue and Spine today.  Please view the brief videos below, which will provide a better understanding of muscle adhesion and nerve entrapments.
---
Adhesion
---
Nerve Entrapments