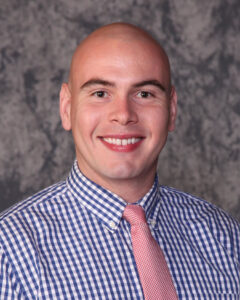 Growing up as a competitive athlete, and someone who was always physically active, chiropractic just made sense to me. The idea of healing people through a natural and holistic approach, as opposed to excessive drugs or medicine. Preventive care to help the body stay healthy, as opposed to trying to cure people of their ailments. When I first started chiropractic school, I could not wait to see the healing abilities of the human body in action. I was young, fit, and playing for one of the best division one rugby teams in the nation. I was breaking my body down on the field, with the intent of piecing it back together in the school's health clinic every week.
With so much access to free healthcare, I thought I would be injury-free. I could not have been more wrong. I was hurt all the time! I was going to school to fix people, but I could not even find the answers to my own injuries. Imagine my concerns! I had all the "treatments" you could think of too. Chiropractic adjustments, physical therapy exercises, every "taping" you can think of, electric muscle stimulation, ultrasound, traction, massage, mobility work…The list goes on and on. I soon realized I had to dig deeper in order to find the answer to resolving my muscle, nerve, and joint issues.
I then found Integrative Diagnosis (ID), and it was my "Aha!" moment. At the time, I was constantly injured in rugby, and in danger of losing my scholarship. ID was the only thing that helped me resolve my injuries, and it kept me on the field. Through the ID system, patients get a thorough examination, and a complete and accurate, tissue-specific diagnosis. Your body doesn't care what technique I do. It just wants the problem gone! My job is to deliver the care that you NEED, not just give you the treatments I learned while in school. ID has allowed me to be a soft tissue and biomechanics expert, and I pride myself on fixing things that other healthcare providers miss or can't resolve.
This is my passion. I am here to ensure people get exactly what they need, and to break the cycle of patients becoming a commodity in a revolving door of healthcare. I find out why you are in pain, and then identify the best treatment to improve your function and eliminate your symptoms. What I love most about my job is the look on a person's face when their problem is truly identified and addressed. The happiness when they can finally wake up in the morning without pain, set a personal best in their favorite sport or activity, or are simply able to keep up with their kids or grandkids like they couldn't before- This is what motivates me. I have treated thousands of people, and continue to get the opportunity to help people everyday that have not had their problems resolved, because other health care providers failed to really listen. A lot of treatments can temporarily reduce pain. However, getting a complete and accurate diagnosis allows us insight into exactly what we need to fix or manage. What does this mean for you? Sustainable results that last.