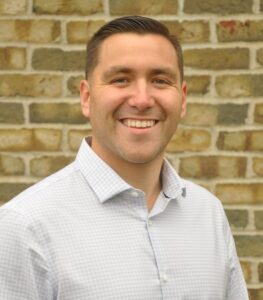 Passion:  My passion is to ensure patients get exactly what they need.  I am here to break the cycle of patients becoming a commodity in a revolving door of healthcare. I diagnose why you are in pain, and then identify the best treatment to improve your function and eliminate your symptoms.  I love seeing the look on a person's face when their problem is properly identified and addressed. It's motivating to me to see the happiness in patients when they can finally wake up in the morning without pain, reach their personal goals in their favorite sport or activity, or simply be able to keep up with the family like they couldn't before. I help people everyday that have not had their problems resolved simply because other health care providers failed to really listen. A lot of treatments can provide temporary relief, but when the right treatment is performed to the right tissue with the right technique, it can make sustainable improvements in reducing pain and enabling your body to move as designed.
Education:  My mission is to resolve your pain by restoring healthy movement, get you on a clear path to health, including strengthening your body to reduce your chance of re-injury.  I completed my undergraduate studies in Exercise Science and Human Fitness Performance at St. Ambrose University.  I am a  graduate of Palmer college of Chiropractic, located in Davenport, IA.
In a addition to his undergraduate and graduate degrees, Dr. Appleman has earned numerous rehabilitative and sports injury related certifications that help shape his clinical approach to your problem.  He is an Integrative Diagnosis provider, the leader in the diagnosis and treatment of soft tissue dysfunction.  He is certified on all levels and continues his training with online content and in-person training multiple times per year, certifying him as a sports injury and  soft tissue specialist.
Dr. Appleman prides himself in approaching your unique situation with a team mindset.  Listening, truly listening, to his patients and their problems is what he believes sets himself apart from other providers who may have failed in resolving your problem.  Dr. Appleman has experienced many injuries throughout his life, and he knows what it takes to get you feeling and functioning better.